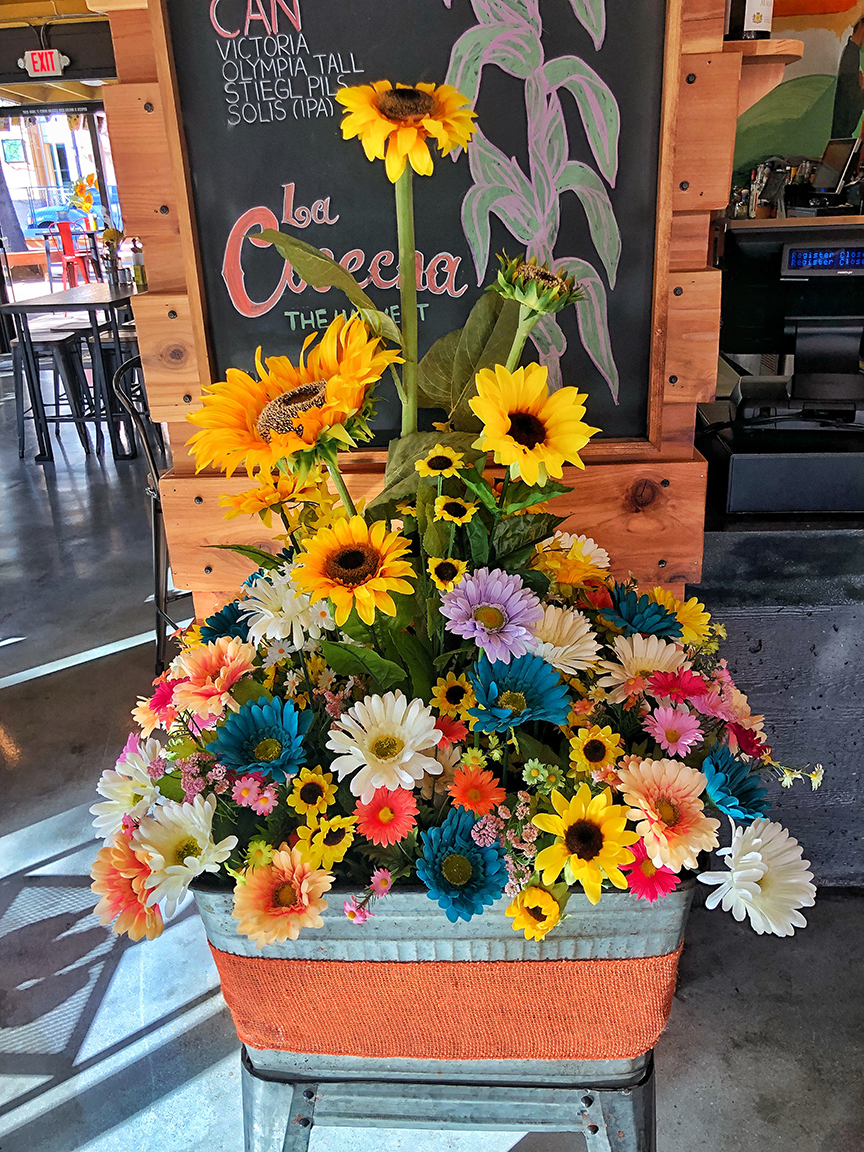 Sunday, May 13th from 10-3. Reservations required. 
We think Mothers are meant to be treasured,
and we want to treat yours to a special day on
Bring your Mama or Abuela (Grandmama) to La Cosecha for a wonderful unlimited Champagne Bar and delicious fresh, seasonal buffet Brunch. Her favorite Mimosas and all her favorite Mexican dishes!
The lovely Dinorah will be joined by Kandia and Ashwut to serenade your Mother (or even someone who has been like a Mother to you!) from 11:00am – 2:00pm.
Enjoy the great Cafe Latin Band from 2:00pm – 5:00pm!
Jardín del Arte will be here from 11:00am – 4:oopm with beautiful art, special Mother's Day Activities and more.
This is a reservation-only, Pre-Pay event. Sign up here and just show your PayPal receipt to your hostess when you arrive.
Special price for our Harvest Social Club members. Not a member? Click Here to Join.
If your Mother would prefer to enjoy our regular Brunch menu, it will be available all day.