Thursday, May 23 2019 6pm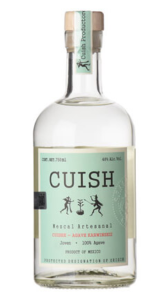 Come celebrate the Yucatán with us! The land of mystery, with lush green jungles and remote Mayan temples. A land where the inhabitants were virtually isolated from the rest of México until relatively recent times – until the mid-1900's, it was only accessible by sea.
The foods from Yucatán are different from the rest of México as well. Fish and seafood, tropical fruit and plants indigenous to the area are used. We'll explore some of these flavors in our four-course dinner.
We'll also be joined by Rion Toal, of the very popular podcast 'Maestros del Mezcal', tasting the small-batch Mezcales Cuishe and Neta as we journey together on our culinary adventure. These Mezcales exemplify the beauty of the wild Agave varieties and honor the people who create them.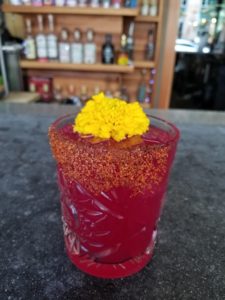 Menu
'La Bonita' Cocktail
Prickly Pear puree, Agave Nectar,
freshly squeezed lime juice and Mezcal Espadín
COURSE 1
Yucatán Ceviche
A tropical ceviche with fresh mango, shrimp and octopus
marinated in fresh lime juice and peppers
COURSE 2
Papadzules
This is comfort food of the Mayans.
Egg-filled tortillas smothered in a pumpkin seed and epazote sauce,
topped with a roasted Tomate Frito
COURSE 3
Cochinita Pibil
Slow-roasted pork with a uniquely sweet flavor.
Marinated in oranges, achiote, charred garlic and spices, the pork is full of tropical flavor.
It's roasted in aromatic banana leaves until fork tender.
COURSE 3
Dulce de Papaya
Tropical fruit grows everywhere in the lush, humid climate of Yucatan.
This dish is made with traditional Green Papaya soaked in lime juice and caramelized with sugar.
Enjoy the music of Erick Guerrero and The Gents on our beautiful Patio!
Cancellation Policy:  If for any reason you can't attend the event after you've paid, you may choose from the following:
*  We'll transfer your credit to another event of equal value at this restaurant or;
*  We'll issue a PayPal refund less a $10 processing fee