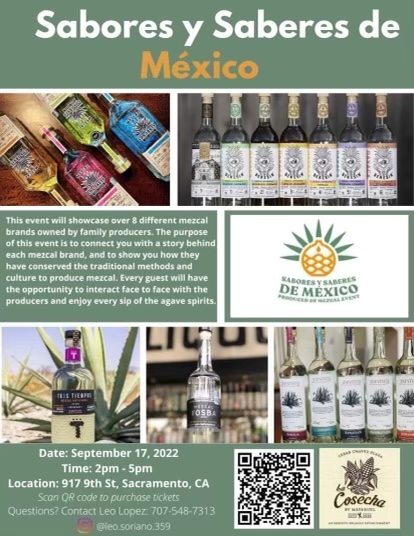 For tickets and info click here.
This event includes small bites and the Mezcal tasting of about 30 different Mezcales from 8 different producers.
This event will showcase over 8 different mezcal brands owned by family producers. The purpose of this event is to connect you with a story behind each mezcal brand, and to show you how they have conserved the traditional methods and culture to produce mezcal. Every guest will have the opportunity to interact face to face with the producers and enjoy every sip of the agaves spirits.
~~~~~~~~~~~~~~~~~~~~~~~~~~~~~
If you're in business or thinking of starting a business – here are two events you WON'T want to miss!
**Business Social Mixer**
Starting June 16th and every 3rd Thursday thereafter. La Cosecaha provides free small bites and the wonderful Sonia Hassey helps you reach your potential!
**Professional Women's Gathering**
Beginning June 23rd and every 4th Thursday, join us to be inspired by Sonia Hassey to create a strong community of professional women. For only $7, order any coffee drink and pastry you want, with an unlimited free black coffee refill.
Click Here for more info.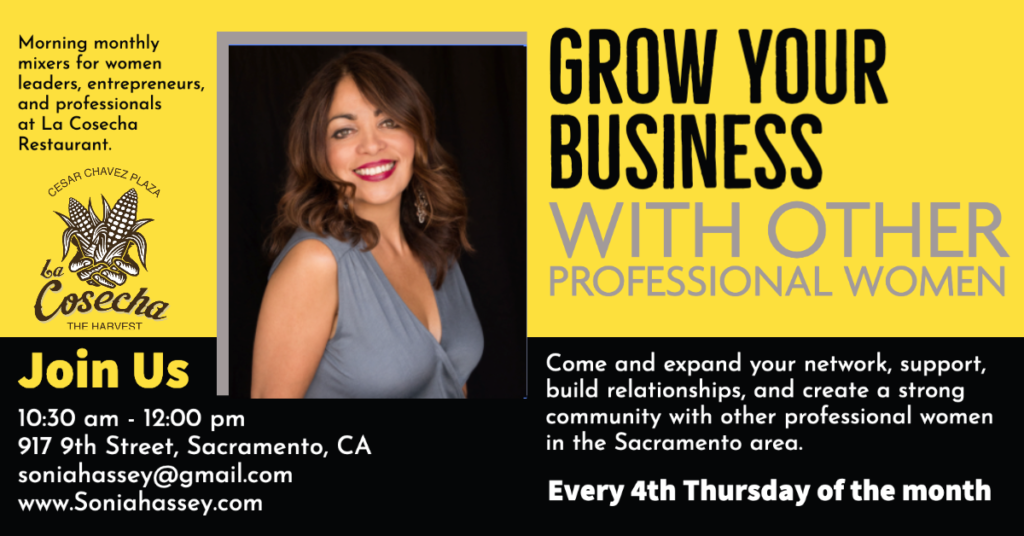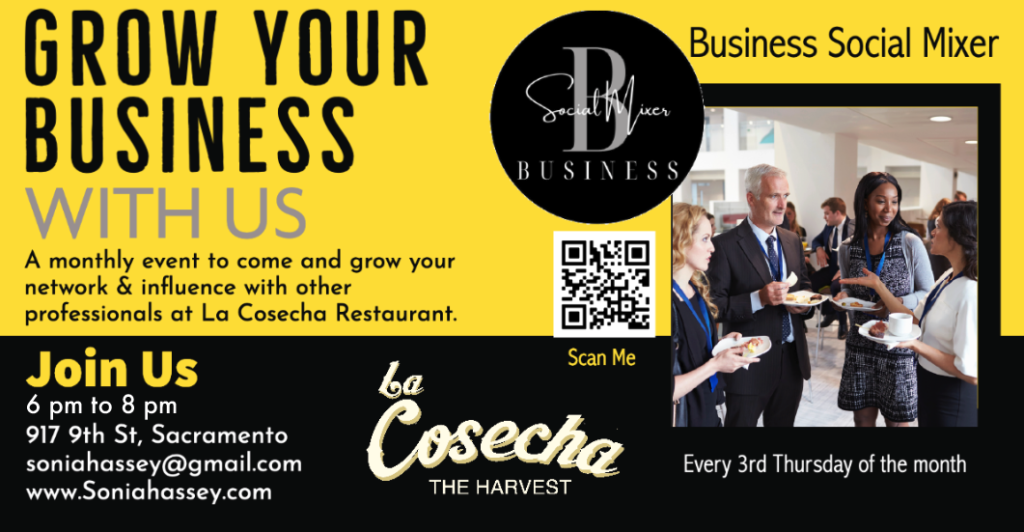 Click Here or on image to watch video.