You're Invited
To a Special Harvest Social Club Dinner
Friday, February 21 6pm sharp
Join us – for a four-course dinner, generous tastings of artisan Mezcales and friendship. 
We'll begin our evening with a cocktail created just for the dinner – made with one of the amazing Mezcales we're featuring.
Stephen Berry, Brand Development Manger for Convite Mezcal and Mitch Comstock, Riazuleño District Manager, Northern Calif will join us to talk about these Mezcales and the people who create them.
The Menu
Small bite
Poblano chile and shrimp with bacon in a creamy-spicy sauce. Served with rice.
Ensalada
Taco salad made with hearts of romaine, fresh corn, zucchini, pico de gallo and beans.
Entrée
Birria
Fork tender, slow cooked beef with a deeply flavored ancho and guajillo chile sauce.
Served with onion, lime and cilantro and corn tortillas to capture every drop of the amazing sauce.
Dessert
Plantain cinnamon chimichanga
Crispy on the outside, with a delicious cinnamon sweet plantain inside.
A traditional Mexican dessert.
A little about the Mezcales
CONVITE

Esencial
Coyote
The most popular Mezcal in Oaxaca, the Esencial has an elegant, smooth character with the taste of pure Agave.  The Coyote is produced entirely of wild Agave from the mountains of San Baltazar, Buelavila, Oaxaca. and features floral tones and has an aftertaste of dried fruit. It has a sensation of fresh flowers on the palate.
RIAZULENO
Classico
Contemporaneo
Founded in 2008, Riazuleño is produced in San Dionisio Ocotepec, Oaxaca on a single estate owned by Maestro Mezcalero Gelasio Cruz.
The Classico is an easy to sip, pleasant and refined Mezcal with notes of ripe tropical fruit, sweet agave, green apple, cinnamon, wet stone and mineral.  The Contemperaneo mezcal has aromas of grilled pineapple, papaya, and smoke. The palate is floral.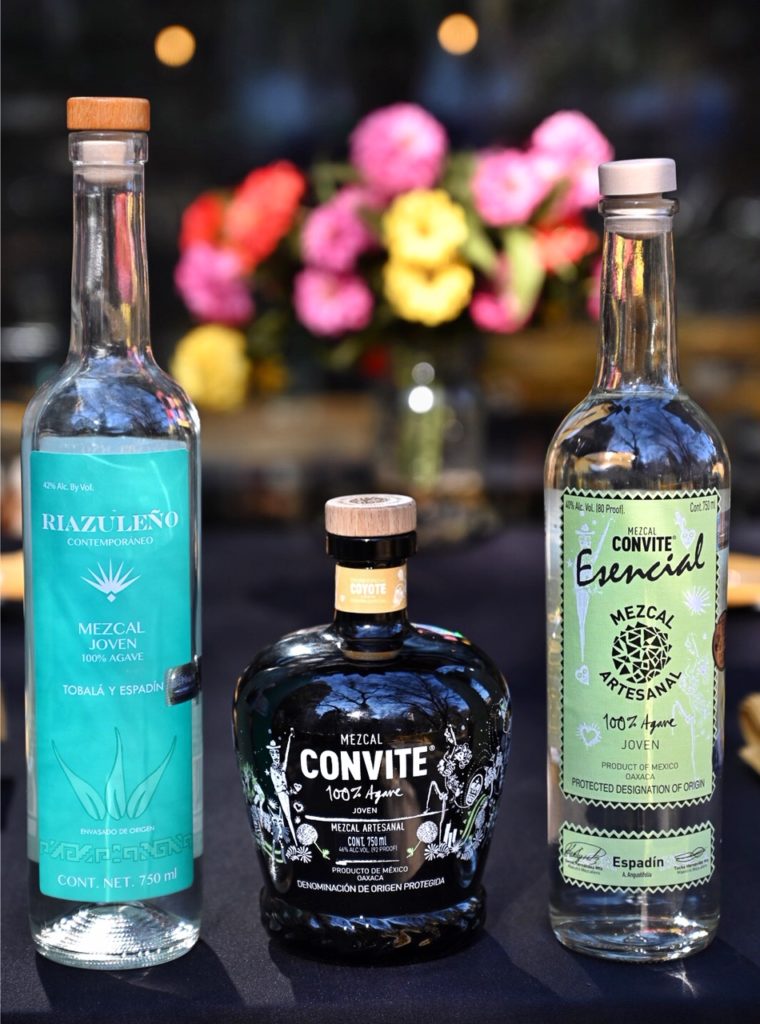 Reservations and pre-pay required. Harvest Club members may purchase seats for $35 (and if you pay for three, you get a fourth free- invite a friend!). General public is $45.
Please note that we are starting at 6pm sharp.  If you're late, we'll still be happy to see you but will start you with whatever course we are serving when you arrive so we keep our Chef happy. 
Cancellation Policy:  If for any reason you can't attend the event after you've paid, you may choose from the following:
*  We'll transfer your credit to another event of equal value at this restaurant or;
*  We'll issue a PayPal refund less a $10 processing fee