You're invited to join us…
For a Very Special Mexican Posada Dinner


Thursday, December 13, 2018  6:00 pm

This is a reservation-only, pre-pay event (see form below)
A Posada is a traditional Mexican celebration, usually taking place over 9 days. Part of this celebration involves special holiday dishes and drinks, visiting with friends and family and carrying candles while caroling from one home to another.
First, we'll enjoy a craft cocktail by the fire.
Then we'll gather for dinner and have another cocktail.
Here's the menu: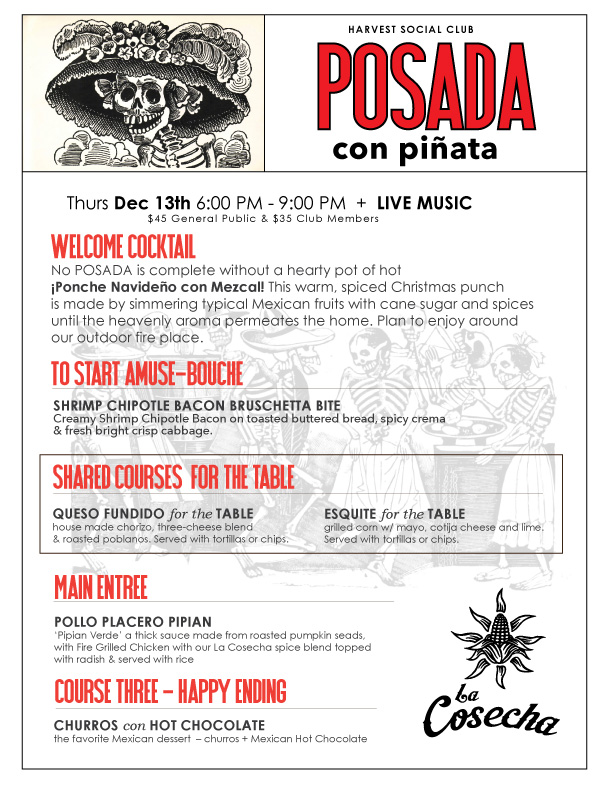 Vegan options will be available.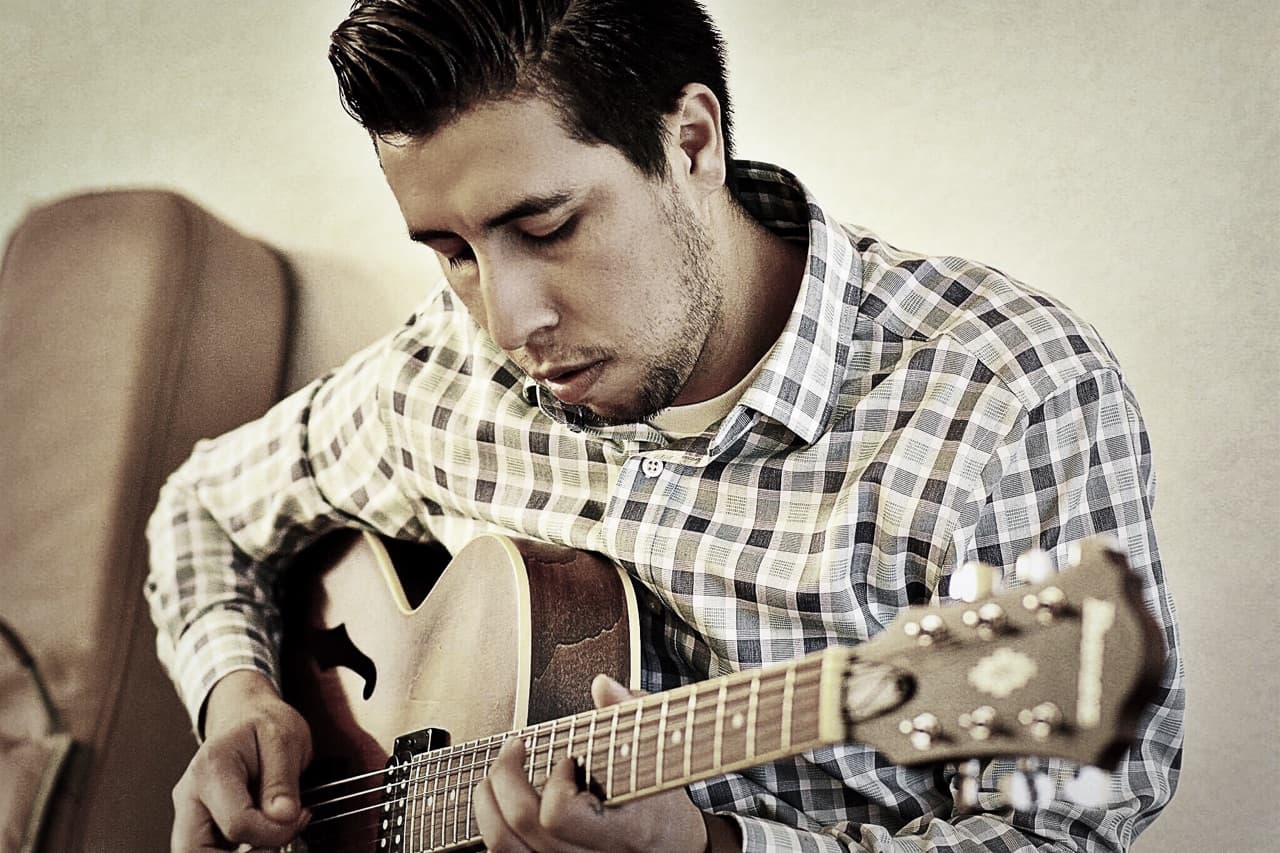 After Dinner, we'll take turns trying to break a Piñata we filled with candy AND a few La Cosecha Gift Cards!
Following Pinata madness, we'll carry traditional lit candles as the wonderful Erick Guerrero leads us in singing Carols in Spanish (we'll bring the lyrics for you)
All for only $35 for Harvest Club Members (it's FREE to join!) and $45 for general public.
Reservations are required to reserve your seat.