VENDORS – Click here for your invitation and information to participate in this event.
Mezcal Nacional was created to produce truly premium mezcales that commemorate important events in Mexico's past.  Nacional is expertly crafted from sustainably harvested agaves to produce truly premium mezcales that are complex, elegant, and perfectly suited not only to remember our history, but to help you remember the events that matter most to you.
Winner of DOUBLE GOLD medals and selected as the BEST MEZCAL at the 2018 San Francisco World Spirits Competition.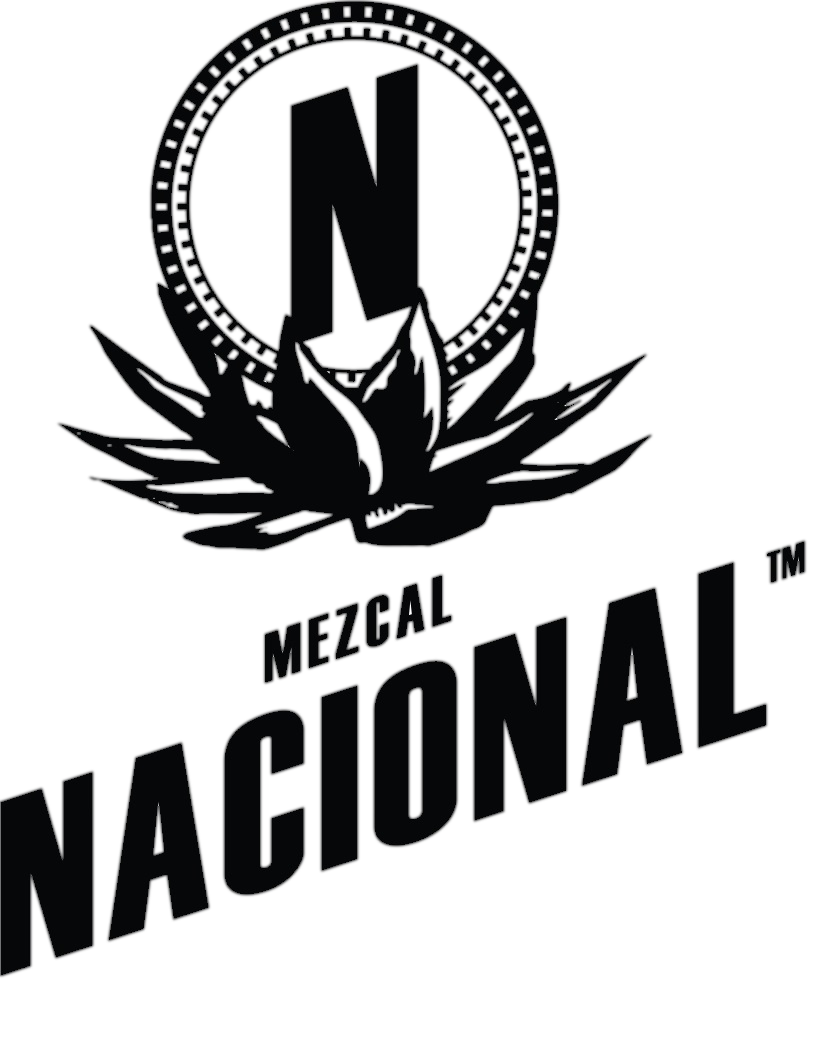 Our mezcal is produced in Santiago Matatlan, Oaxaca by 4th generation Maestro Mezcalero, Celso Martinez Lopez.  Celso is certified as an artisanal mezcal producer.  Accordingly, Mezcal Nacional is an artisanal mezcal crafted entirely by hand utilizing strictly traditional methods developed long ago, which include baking agave piñas in conical wood fired stone ovens, fermenting in open air wooden vats, and double distilling in copper stills, all under the careful direction of Maestro Mezcalero Celso.  All of our mezcales consist of agave, water, and labor.  They are also vegan, gluten, and GMO free.
In order to ensure our ability to continue to produce premium quality mezcales from the best agaves, we aggressively farm the traditionally wild agave varieties required in our mezcal expressions.  We are also engaging in reforestation efforts of wild agaves.
For more information about Nacional and currently available mezcales, please visit: mezcalnacional.com

Mezcalifornia
is the vision that California can produce its own unique version of mezcal made entirely from California grown agaves. We have already proved the concept in 2015 with a single batch made from blue weber agaves grown in Riverside County, pit roasted in a traditional Oaxacan-style stone pit in Yolo County, and processed and distilled with modern technology at St. George Spirits in Alameda.
We are now successfully growing agaves in different locations and look forward to more artisan distillers and entrepreneurial growers getting involved in this exciting experiment.
Contact: Craig Reynolds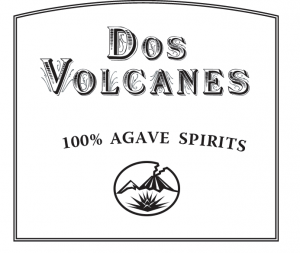 California Agave Ventures, LLC
Craig.reynolds@sbcglobal.net
(530)304-7520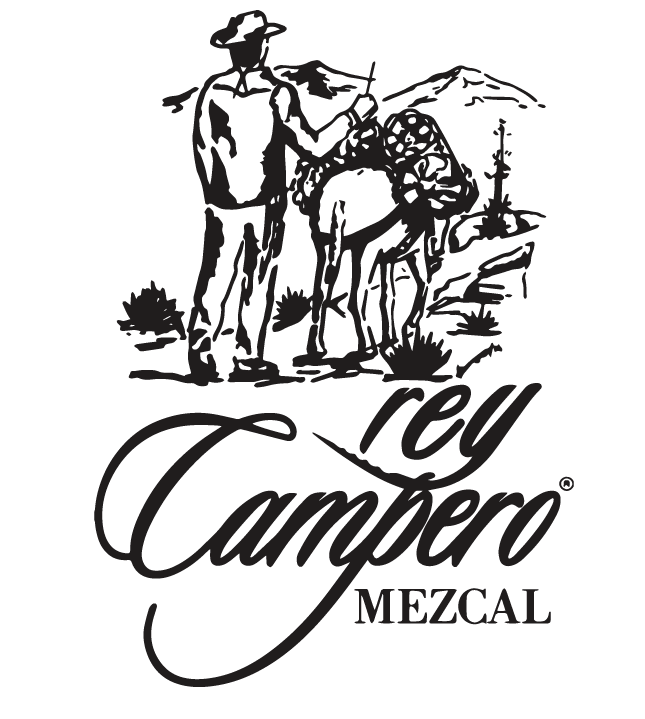 Rey Campero

– 
With over 70 years experience, 
Rey Campero 
represents the culture, tradition, and art of Candelaria Yegolé, a small village in the Sierra Sur, along the Rio Quiechapa, where the soil is fertile and home to more than seven species of agave growing wild along the slopes and canyons. 
Master Mezcalero Rómulo Sánchez Parada produces the Rey Campero line which is produced primarily of wild agaves harvested and distilled in Candelaria Yegolé, Oaxaca. 
The harvested agaves are roasted in earthen pits, stone ground, fermented with the aid of natural yeasts in wood casks and in a copper alembic still.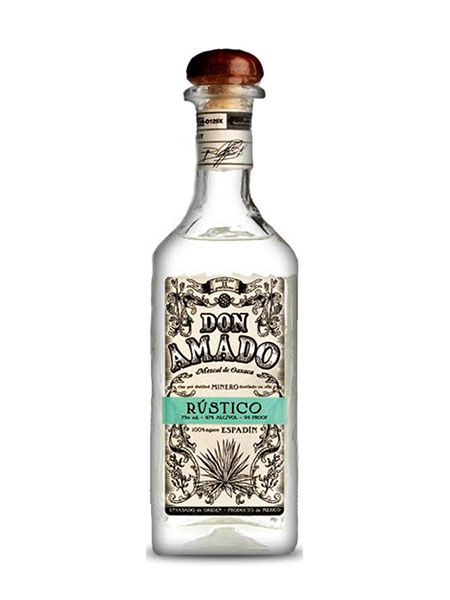 Don Amado Mezcal– In the highlands of southern Mexico, the renowned Arellanes family has been crafting one of the region's most celebrated mezcals since the late 1700s.
Eleven generations of continual mezcal distillation with a legendary commitment to craftsmanship and experimentation have culminated in a spirit that is simultaneously complex and approachable. Don Amado is made from earthen-roasted agave hearts which are, after crushing, fermented together with their piña fibers for a rich agave character. The mash is then double-distilled in small traditional ceramic clay pots. Aged varieties are matured in American oak casks previously used for barreling Pedro Domecq brandy.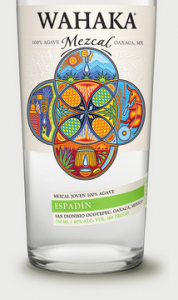 Wahaka Mezcal

–
In mezcal tradition, the craft is passed from father to son, generation to generation. Wahaka owner Alberto Morales learned how to perfect mezcal from his father, and his father from his, going back five generations. Now, he stewards a sacred lineage of mezcal craftmanship. With his family working beside him, Alberto is preserving the art of artisanal mezcal for future generations.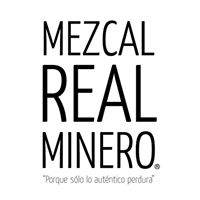 Mezcal Real Minero – Distilled in clay-pots in Santa Catarina Minas since 1898. Mezcal Real Minero, represents a family tradition of commitment and dedication to producing some of the finest handcrafted small batch mezcal in Mexico. The very strict quality control measures that are in place guarantee the amazing quality of these mezcales.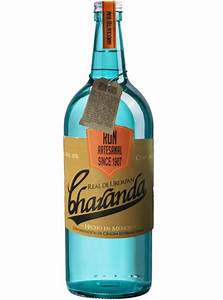 Charanda Uruapan

– 
Charanda is an appellation of origin from the State of Michoacan, which means that no other place in the world can produce a spirit called Charanda. It denotes, in the native Purepecha language, the reddish soil of Michoacan. Uruapan is the name given to this superb spirit obtained through the distillation of the juice extracted from a particular variety of sugar cane, grown in this area of the country.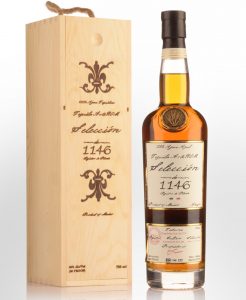 ArteNom Tequila – The NOM in the name refers to the Norma Oficial Mexicana, the law that governs tequila production in Mexico. It also assigns each distillery a unique identification number, which is part of the names of the ArteNOM tequilas.ArteNOM founder and tequila aficionado Jacob Lustig visited more than 100 distilleries in Mexico and realized that his favorite expressions each came from different distilleries, so he decided to bottle them all as a single collection.
Tequila Gran Dovejois a small-batch, traditionally crafted, tequila made from 100%  of the finest, estate grown blue agaves that are exclusively grown and produced in the highlands of Jalisco by the Feliciano Vivanco Family. The acidic, iron rich soil in this region known as the golden triangle of the highlands, is ideal for growing large agaves with high sugar content. At peak maturity the agave is harvested, the heart of the agave (pina) is hand selected, then slowly cooked in traditional brick ovens for a minimum of 36 hours at a temperature of 194 degrees Fahrenheit. Once roasted, they are milled in order to extract the sweet juices. The juices are isolated and then fermented with the use of "Prise de Mousse", champagne yeast, and wild yeast strands pulled from the estate agaves themselves. During fermentation, what has been called," The Mozart Method", is used to optimize the sugar conversion. Gran Dovejo is double distilled using alembic copper pot stills. Gran Dovejo Blanco is unaged and bottled after distillation. Our Reposado and Añejo are then aged in American white oak barrels and not bottled until the aroma, body and taste has reached the mandatory standard of our Master Distiller, Sergio Cruz. Our Reposado is aged anywhere between 6 to 12 months, while our Añejo is aged a minimum of 12 months, but may be left to age as long as 3 years. Expressing his craftsmanship and worthy of carrying his name, Sergio Cruz introduces his exquisite creation: Tequila Gran Dovejo. Masterfully done.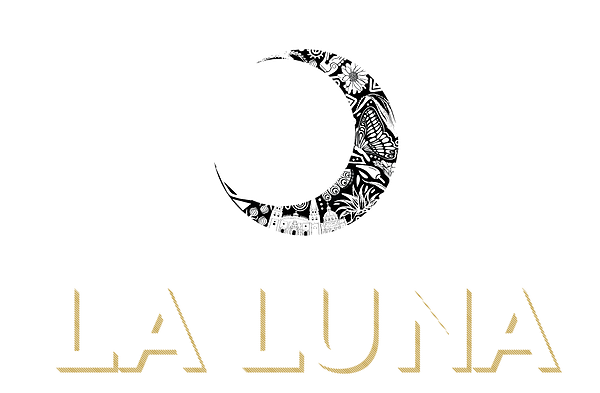 La Luna Mezcal originates from one of the most agriculturally rich states in Mexico. Etucuaro, Michoacan, known as the "Cuna de Mezcal", is where the majority of artisanal mezcal in the state is produced.
Tucked away in this mountainous and verdant region is the municipality of Villa Madero, the home to the Perez Escot family and Destiladora Las Azucenas. The Perez Escot brothers have been following their family practices of three generations to craft artisanal mezcal using traditional and biodynamic methods.
At an elevation of 1790 meters, the wild Cupreata Agave are harvested on their estate after eight to ten years of maturity. Shortly thereafter, the "piñas" are fire roasted in a stone lined earth pit using estate sourced white oak. The cooked piñas are then macerated by hand and fermented in hand-made open-air vats before being double distilled in a copper caso and pinewood still.
La Luna Mezcal expresses a light floral nose with a hint of citrus blossom and vanilla. The body is well balanced and flavorful with a deft touch of wood and an Earthy smoke finish you will savor. Mixes exceptionally well with tropical fruit and citrus flavors, or enjoy neat or on the rocks.

Fernet Vallet Liqueur– Henri Vallet begin crafting these classic bitters in the 1860s, when he emigrated to Mexico from France during the country's brief French colonization period. When the imperial emperor was eventually deposed, Henri Vallet remained in his adopted homeland and by the 1880s he had established local prominence as a skilled distiller of elixirs and liqueurs, including these two that are today still crafted according to his original recipe formulation.

Gustoso Aguardiente Rum, a Charanda rum, is produced from the juice of 100% local estate grown sugar cane grown exclusively in the highlands of Michoacan, Mexico. 
Charanda is a highly protected D.O., specific to a defined area near the city of Uruapan which has been the home of the Pacheco family for over a century.  
The region is composed of vibrantly red, mineral rich soil at an elevation of 1620 meters.
​
The terroir and cool nights at that altitude create ideal conditions for the cultivation of sugar cane and creation of a complex, deeply flavored rum known as Charanda.  The Pacheco family have been producing some of the regions finest Charanda since 1907.

Azunia Tequila – is smooth, clean craft quality tequila with authentic flavor from the local terroir in every sip.
It is the exclusive export of Agaveros Unidos de Amatitán and its second- generation, family-owned-and-operated Rancho Miravalle estate. Rancho Miravalle has created exceptional tequila for over 20 years. Made with 100% pure Weber Blue Agave grown in dedicated fields of the Jalisco valleys, we harvest by hand. Then we roast the organic agave in traditional clay hornos to ensure authenticity and depth of flavor.
We then finish with a natural, open-air fermentation process and bottle on-site. Bottling in small batches using a consistent process delivers field-to-bottle quality tequila.
We bottle Azuñia Tequila with care, labeling each bottle by hand.
Our Master Distiller, Salvador Rivera Cordona, numbers and signs each bottle of Azuñia Black tequila, our 2-year extra-aged special reserve añejo
.
Use this for
spacer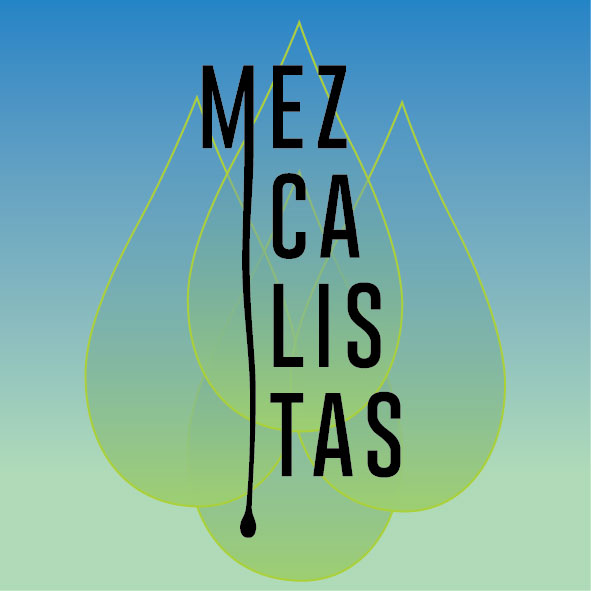 Mezcalistas –
We like mezcal and think you should too. Founded by Susan Coss and Max Garrone, Mezcalistas is a media, event, and consulting company, dedicated to raising awareness about mezcal in the United States. Our events include Mexico in a Bottle and Mezcal Week, and a new endeavor called the Mezcal Collaborative which represents the category of mezcal in the United States and globally outside of Mexico. We exist to educate the world on what mezcal is and why you should drink more of it. Our goals are to increase category growth, build a common education platform, and create the high impact marketing campaigns that mezcal deserves.
4 Copas – With non-organic Tequila, the agave is cultivated carrying out the cleaning with herbicides, pesticides and chemical fertilizers during all steps of its growth.
What was the objective in formulation of 4 Copas?
The goal was to create a soft product, pleasant to the consumer's palate. The product was designed to have great body, solft and balanced (not spicy) aroma; soft and pleasant to the palate (not to burn the throat), with notes of cooked agave, vanilla and different types of caramel (white, rested, aged).
4 Copas is the first certified organic Tequila. That will always be a huge difference in its flavor, these products have fine character, but at the same time a classic taste.
What makes 4 Copas special is the love and passion with which the agave is produced.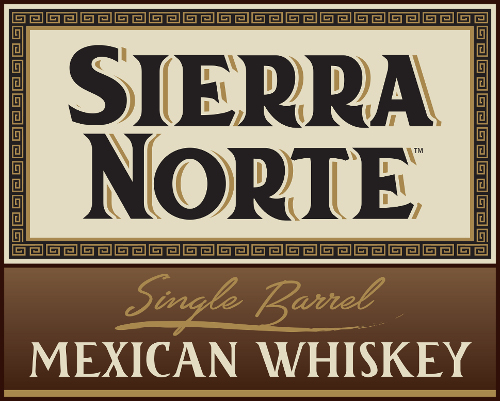 The Sierra Norte Mountains of Oaxaca Mexico, with their profuse flora, abundant wildlife and crystal clear flowing waters, support some of the worlds most treasured biodiversity. More than any other crop, corn embodies the life-giving relationship between these ancient mountains and their inhabitants. Descendants of the region's first farmers continue to grow native varieties of corn, carefully saving and replanting the seeds from each harvest, as they and their ancestors have done for over 7000 years.
Sierra Norte Distillery started with Master Distiller Douglas French's passion to use different varieties of this ancient, flavorful Oaxacan corn to make a series of unique outstanding whiskies. Each variety is distilled separately and matured in French Oak casks, so as to showcase its individual character and nuance.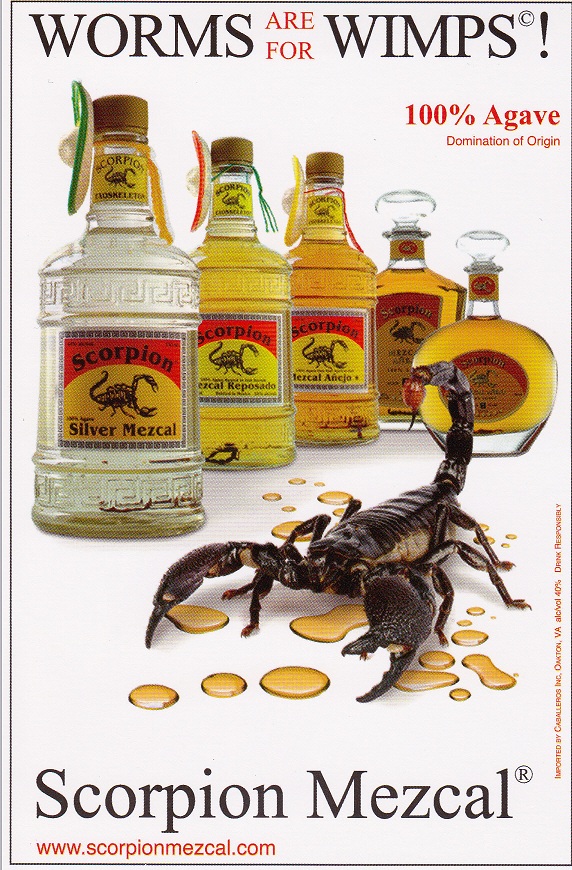 Scorpion Mezcal® is made from 100% agave, double distilled. Our Reposado and Anejos are aged in French Oak. All production is done under the strict supervision of, Consejo Regulador del Mezcal, the official mezcal licensing authority in Mexico.

Frida Kahlo Tequila is 100% blue agave super-premium tequila produced in Jalisco, Mexico, named after most renowned artistic and international icon Frida Kahlo.
The production of Frida Kahlo Tequila is all-natural and made from hand-selected blue agave at the peak of its maturity. The heart of the agave is slow-cooked inside antique adobe brick ovens for no less than twenty-eight hours, and then it is steamed and cooled to remove any bitterness from the agave. The agave is then finally pressed to extract only the best juices that are going to be distilled in antique copper stills. The result is a smooth, superb tasting, super-premium Tequila.